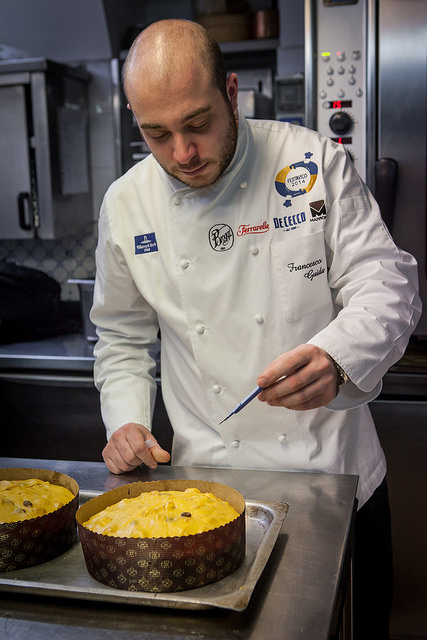 Just attached to the spacious Kitchen where you will take the class, you will find the professional bakery/pastry workroom handled by Francesco Guida, Peppe's son. He is a very young talented baker and pastry chef who has already been recognized and awarded by food magazines and gastronomic experts.
Francesco began his career cooking with his father (at Antica Osterita Nonna Rosa). He focused on all the basic cuisine techniques. But when he made his first bread, he found a passion for everything about flour and the nature of yeast and baking!
The highlight of his baking is  'Artisanal Christmas Panettone'. His personal interpretation of his artisanal panettone is with 'annurca' apple, raisins and cinnamon. It was a great success and is recognized as one of the 10 best Artisanal Panettone in Italy! He achieved this great success at the age of 23.
Francesco's products can be found in haute-cuisine restaurants, pastry shops and in the best gourmet food shops of Italy.