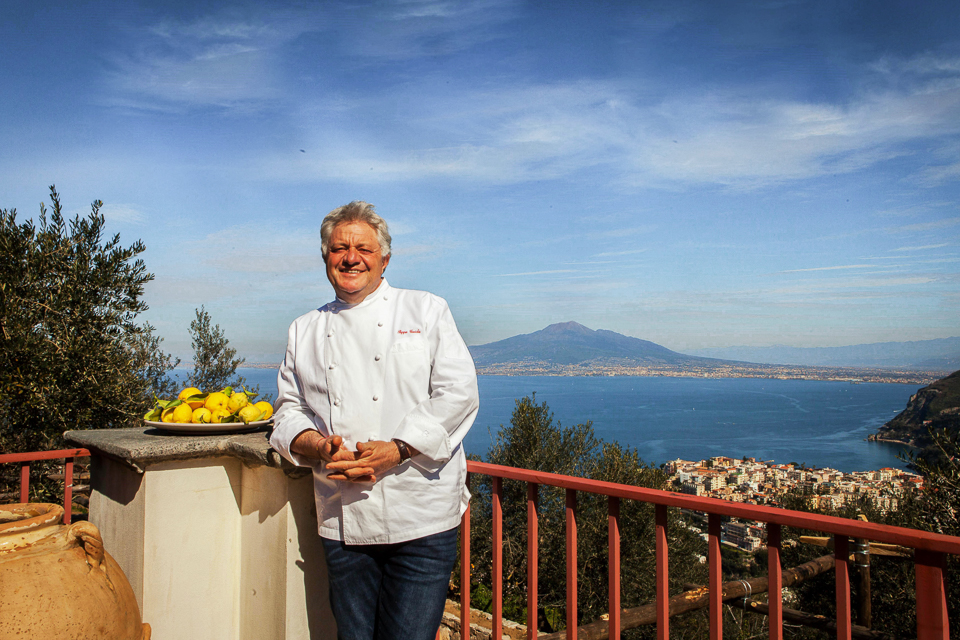 Peppe Guida found himself in the kitchen partly by chance but probably because he was hungry!
Thus his adventure began …
After high school school Peppe started to work at various hotels and restaurants on the Amalfi Coast.
When Peppe was twenty a friend invited him to work as a chef at a resort in Bermuda. At that time Peppe began his career as a chef, but never forgot his roots on the Amalfi Coast.
While in Bermuda he introduced an ancient recipe of his mother Rosa. It was one day old pasta with beans refried with onions! It was such a success that at that time Peppe Guida knew that he would always maintain the simple flavors of the Amalfi Coast.
Upon his return to Sorrento he continued to gain experience while working in restaurants on the Amalfi Coast. While working he defined a specific and clear goal. He wanted to share the traditions and the memories of cooking with his mamma. He wanted to learn the stories behind the classic dishes and how to update them with a contemporary flair.
In 1994 he opened his first restaurant called "Antica Osteria Nonna Rosa".
Initially Peppe served pizzas and takeout food only.
Thanks to Peppe's talent and ambition his restaurant evolved in to a restaurant serving the cuisine of Naples and the Amalfi Coast. Simple yet so delicious. It soon started to attract Foodies from all over Italy. "Antica Osteria Nonna Rosa" received rave reviews and was soon awarded the prestigious recognition of a Michelin star.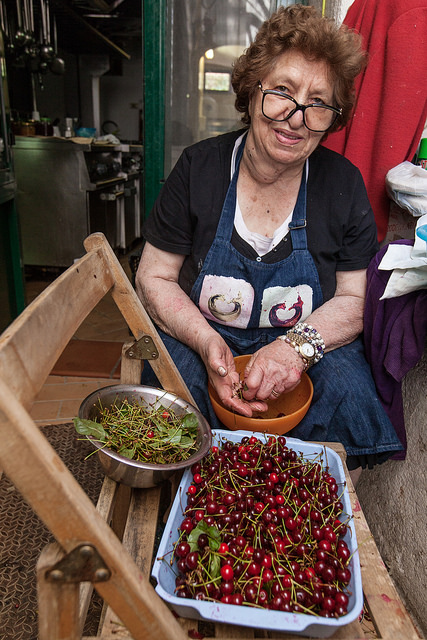 Nonna Rosa is a very active 86 years old lady who spent her entire life in the kitchen and still today she works beside her son as silent and attentive supervisor! She is a woman that lives to cook and is totally devoted to the ancient, authentic Neapolitan/Amalfi Coast flavours. She still wakes up at 5 am in the morning to prepare fresh pasta, cookies and superb preserves that Peppe then use at his restaurant … She is the soul of 'Antica Osteria Nonna Rosa'!