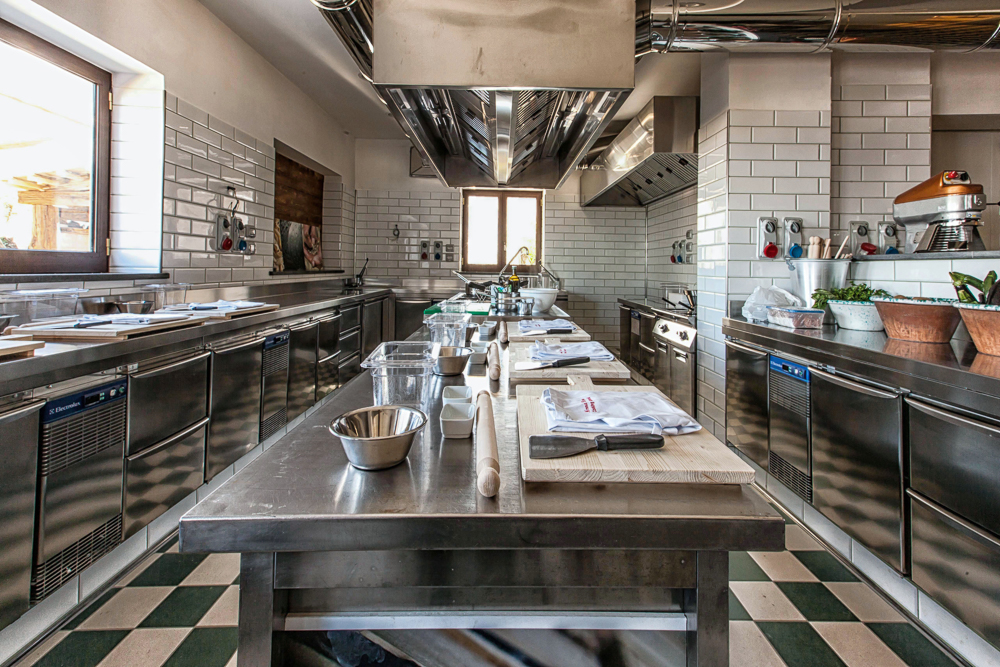 The Classes take place in our spacious profesionally equipped Kitchen. On our grounds you will find our wood-oven to make artisanal pizzas and bread, our wood-burning barbecue as well as rustic ornaments.
 Relax in our warm and hospitable living room, sitting in front of our large stone fireplace.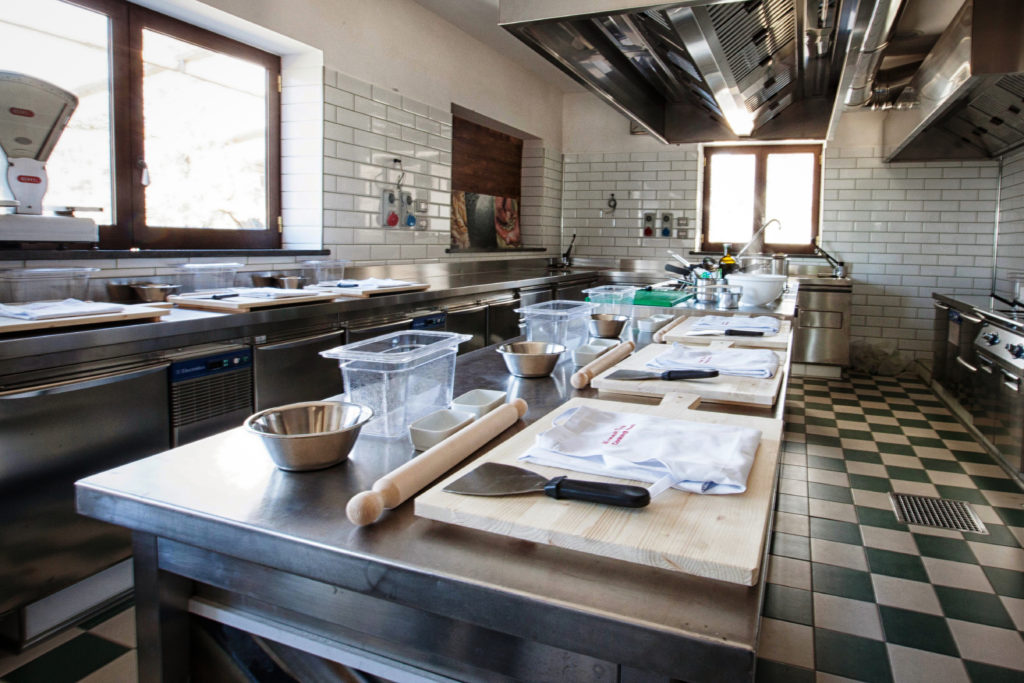 Large working tables with all the cooking utensils (and with an incredible view of the gardens and Mediterranean!) will ensure each guest has their own space to enjoy a very hands-on experience! Everything is prepared from scratch, picking the vegetables and herbs in the organic garden and chopping and preparing every ingredient.
If you have an Italian grandmother, you will feel like you are transported back in time to cooking with her on Sundays. The smells, the tastes, the food, the wine and the company are unparalleled. This is much more than a Cooking School, it is a culinary journey that will share with you food for the body and soul! It is a full day of cooking, laughing, drinking and eating! All the staff will make you feel right at home like a member of the family. You will be delighted with Grandma's recipes and the preparation of delicious organic Neapolitan/Amalfi Coast cuisine with simple homegrown organic ingredients.
Our Farm/Villa  is situated on a large secluded estate and has recently been renovated to include modern amenities. You can enjoy the beautiful surroundings in your free time. Take a hike, pick fruit and vegetables from the organic gardens, or just enjoy the absolute peace and quiet. It's the perfect place for your Italian cooking vacation!
Whether you are staying in Sorrento, Positano, Amalfi, Ravello, or other towns along the Amalfi Coast, you may spend a morning (or more!) immersing yourself in a Neapolitan/Amalfi Coast cooking and Neapolitan lifestyle!