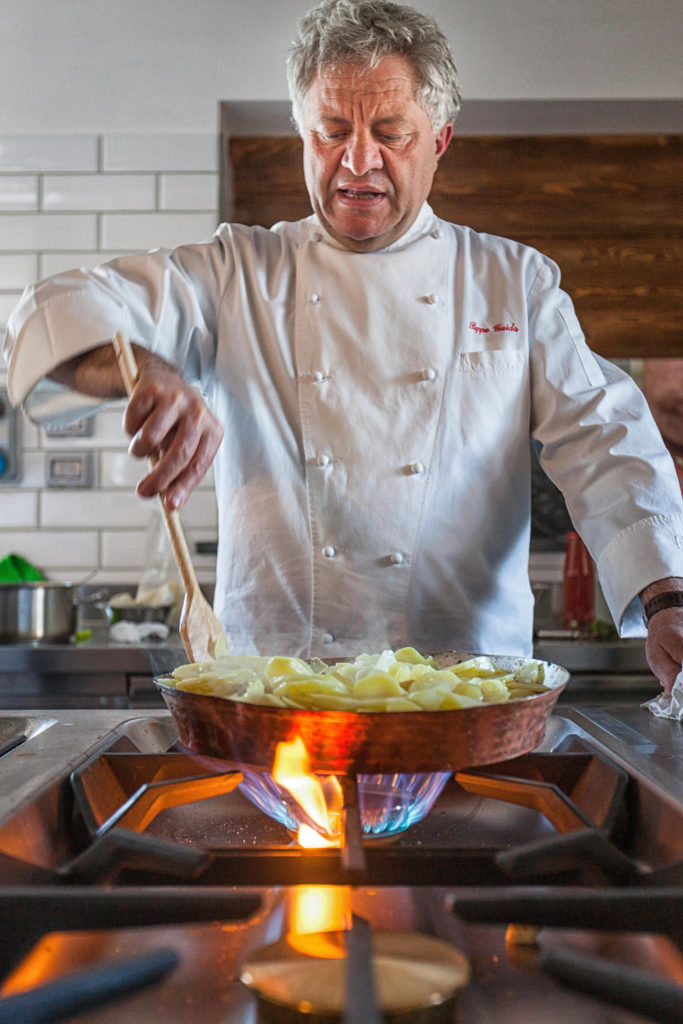 One of the latest travel & tourism trends that is experiencing a huge growth in popularity among travelers from all over the world is taking cooking classes in Italy! You definitely can find a lot of cooking class choices(especially in Tuscany and Campania Region) we offer a different experience.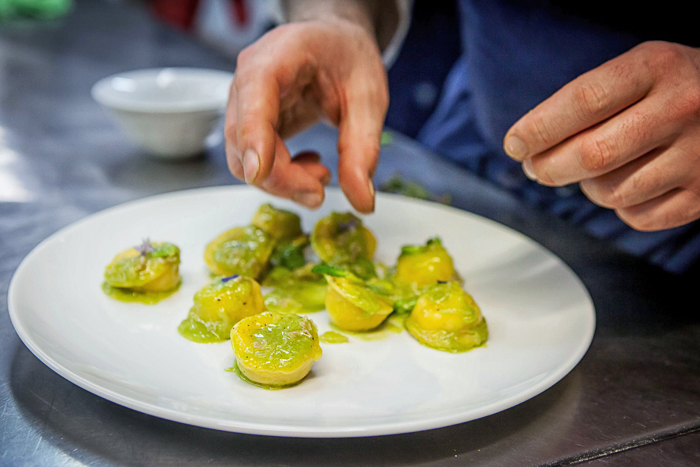 Here our Cooking School Highlights:
A Michelin Starred Chef just for you. On request, you will have the privilege to cook side by side with an award-winning Michelin Starred Chef who will be happy to share his skills and his knowledge in fun and casual atmosphere in the warm environment of a local family, laughing and having a Neapolitan kind of day!

The Classes are informal and flexible and willing to add those special dishes that you have always wanted to learn how to make. Our goal is to

do it in a way that you understand and can create it in your own kitchen.

However,

hands-on cooking classes for food lovers of all levels are available. So, if you are an experienced Chef and/or a Food Expert, we can customize a private advanced cooking class according to your specific needs and wishes (thanks to Master Chef Peppe's skills).
The Classes are very hands-on. Not by just demonstration. The atmosphere is very relaxed, no pressure, and always with help on hand if needed Everyone is invited to participate in cooking as much or as little as preferred.
You will be away from the hustle and bustle of the city center in a scenic villa's setting with our friendly local friends and family. You can roll up your sleeves, sip wine and dine on your creations. At the same time you will be in the heart of Sorrento and Amalfi Coast.
Only organic ingredients (from our vegetable garden and citrus grove) are used during your cooking classes.

We happily accommodate guests with dietary restrictions.

Groups are never larger than 10 participants to ensure that everyone has enough space to cook in an intimate atmosphere with plenty of time for one on one questions and answers.

It is also possible to bring along non-participating friends who can spend the day enjoying the surroundings and then join the group at dinnertime.
In terms of logistics, you will spend the day cooking, learning tips and techniques for making classic dishes, tasting and learning how to work with traditional ingredients with simplicity, drinking wine, eating, laughing with your hosts, reveling in the view, wandering around the garden, and enjoying the company of the other guests.
Our guests will receive the recipes of all the dishes made during their stay, a personalized apron, a certificate on completion of the course and an exclusive 'Nonna's Foods Gift Basket': a selection of artisanal products that are produced the traditional way by Peppe and Nonna Rosa (gourmet preserves, fresh jams, cookies, etc.). This will enable you to bring the Amalfi Coast flavors directly into your house!

On request, you have the opportunity to purchase homemade 'Nonna Rosa' gourmet products, artisan dried pastas, extra virgin olive oils, limoncello, etc. and create customized 'Gift Food Baskets', to ship to your loved ones as souvenirs.